Welcome to Private-Schools.co.za – Looking for a Private School in South Africa? You are on the right site. Browse by Province below or Search for an Independent School by name.
Category: Special Needs Private Schools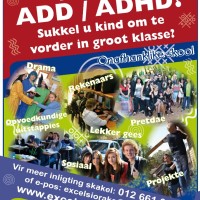 Het u kind ADD/ADHD? Sukkel u kind om in groot klasse aan te pas? Dan is Excelsior Akademie net die...
02/18/2015
Centurion
Rooihuiskraal
Total views: 351
Special Needs Private Schools
Browse Private Schools
Private schools from South Africa. Browse Private Schools contact details from all listed private schools in South Africa.